3 Signs That You Need to Replace a Worn Out Crane Part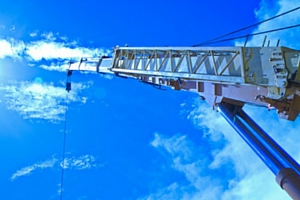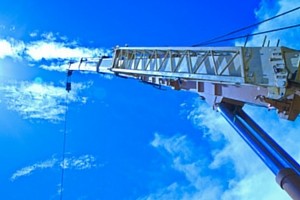 During any project in which a crane becomes necessary, the amount of wear and tear that's rendered to it can vary. The amount of weight lifted, the landscape or weather conditions that are present and the basic upkeep that the crane receives all come into play. That's why being able to detect worn out crane parts can help limit any down time and most importantly, keep employees safe.

Having replacement crane parts on hand or access to a trusted source where a company can buy crane parts eliminates the stress of watching work grind to a halt. Therefore, listed below are three signs that a crane part is worn out and ready to be replaced:
Ropes and Slings are Dried Out
Ideally, the ropes and slings that play such a vital role in the everyday workings of a crane should be oiled on a regular basis. The problem is that some cranes are neglected, which leads to these key components becoming brittle and dry. That's a recipe for disaster, since that rope or sling could snap at any time.
Even with attentive maintenance, those fibers will eventually stretch and crack. Thus, it makes sense to make sure that those worn out crane parts are replaced as quickly as possible and to have a place to buy crane parts already in place.
The Wearing Out of Pads
The force needed for a smoother operation of a crane requires the use of different pads by a company. These might be the outriggers, sliders or stabilizers, but regardless of the type that's used, the tradeoff for that smoothness results is that the pads are subject to quicker deterioration.
Keeping a consistent record of the installation of those pads can give companies a general frame of reference as to when they should be replaced. In addition, simply listening to the crane work can detect a noisier machine, which is cause for concern. Finally, visual proof in the form of simple wear and tear or a shinier appearance to the pads is a clear sign to find some replacement crane parts.
Abrasions and Corrosion
Looking at a crane from an overall perspective, it's a common occurrence for the rigors of the work site to shorten the lifespan. Moving parts, along with vital areas like joints and wires, start to get shiny the more they're used, which is a tipoff of abrasion.
While rust is easy to spot, preventing it from getting to that point should always be the plan of attack. In some cases, like offshore projects or jobs near large bodies of water, that may require keeping a vigilant watch on equipment. Otherwise, the corrosion will end up directly affecting things such as the lift capacity and electrical equipment, which puts workers in danger.
The Only Real Choice
These and other concerns can lead to questions about where to buy crane parts to negate the possibility of disaster or down time taking place. The easiest answer is to simply contact Craneco Parts & Supply, since they've been handling such concerns since 2003.
Through the combination of a knowledgeable staff and vast inventory, they can pretty much fill up every order sent their way. That's because they have cranes parts for the following brands: American Hoist, Galion, Genie Manlift, Grove, Koehring, Link Belt Lorain, Manitowoc, P & H and Terex.
So when worn out crane parts have become part of the equation for your business, make sure to contact Craneco Parts & Supply, your source for replacement crane parts.