5 Questions You Should Ask When Getting Crane Service or Repair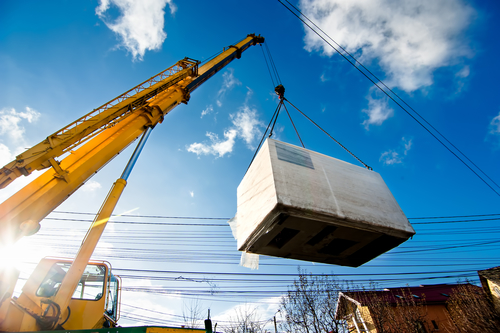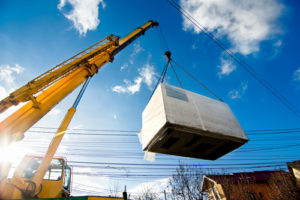 Any piece of equipment will require an occasional tuneup or fix and cranes are no different. Crane service might simply be to make sure that everything is running smoothly, while crane repair usually involves more detail. The one constant in both is that having reliable crane parts in place is a bottom line necessity.
Prior to that service or repair being done, it's always wise advice to ask those performing the work questions. Below are five questions that should always be part of any query.
Are your employees all certified to perform this work?
This is a basic question that far too many people ignore. Yet some companies have individuals performing basic service or repairs that don't meet the rigorous standards established. Either that or they fail to keep up on changes that affect their industry, which can make them woefully unprepared for certain problems. Any legitimate company won't have a problem showing off their certification, and in most cases, will be happy to present it.
Are you insured in the event of a problem?
Any crane service or crane repair should go smoothly, with the equipment then ready to go. However, some companies can perform quality work, yet use substandard crane parts that break down at inopportune times. That can be costly and even deadly under certain circumstances. Making sure that a company is ready to stand behind both their work and the parts they use offers peace of mind that can make choosing that firm the right decision.
How much experience does your company and its staff have?
New companies getting started in this type of service and repair are often eager to please. That doesn't necessarily make them the best choice, since their track record is sparse and their industry connections when it comes to obtaining key parts may be lacking. Choosing a company that's been around for more than a decade is often the best litmus test for this type of selection process. That's because they're an established company that's proven they have the background to do the job right.
Is the estimate you quoted one that won't include hidden fees?
Service and repair of cranes can sometimes involve complicated situations. Experienced companies take that into account when offering an estimate so that the customer doesn't experience sticker shock when the final bill arrives. Inexperienced or unethical firms may be inclined to tack on unnecessary items or work simply to pad their bill. If the company can't promise that no additional fees will be forthcoming, that's reason enough to walk away.
Do you have access to the parts my crane needs?
Changing parts during service or repair might involve using either OE parts or simple replacements. Companies that don't work with parts companies that have large inventories can find their customer list dwindling due to an inability to have the logistics in place to handle such work. With the wide number of crane brands available, such parts companies need to have knowledgeable staff as well as a vast inventory.
The Place for Parts
Craneco Parts & Supply is a firm that companies performing crane service and crane repair trust. That's because they've delivered crane parts all over the world since opening in 2003 and have parts for 10 different crane brands and six types of cranes. Choosing a company for any service or repair that puts their faith in Craneco is a simple solution to a potentially vexing problem. Contact Craneco today.