How to Avoid Unnecessary Crane Gear Failures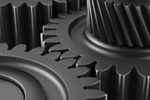 The rigorous work performed by cranes on a daily basis inevitably creates the sort of stress that requires having a source to obtain replacement crane gears as quickly as possible. That's because the type of jobs where the crane will be in use are those that require consistent production levels that have to be met. Otherwise work stoppages end up taking a toll on a company's budget for that project.
Areas of Concern
This can be especially true when it involves buying crane gears, given the differing weights involved with lifts. Without these in place, safety concerns skyrocket due to the inability of the operator to maintain the rotation. That leads to increased swaying which puts not only the load but the people below in potential danger.
Upkeep Can Be Difficult
Performing routine maintenance on a regular basis may seem like a tedious process that can be put off, but will be able to save a company money in the long run. That's because there's less need to purchase new parts, but in some instances, the age of a part might wipe out any value in further maintenance.
In that instance, the ease in finding a place to buy an item like crane gears helps alleviate much of that concern. Purchasing one beforehand helps limit downtime should such an event take place. More importantly, by recognizing the onset of such potential trouble, it allows for replacement before any such catastrophe takes place.
So Many Choices
Looking at things from a wider perspective, different companies require specific crane gears. Some might be in need of spur and others might be seeking a worm or helical. Within the subset of the latter consideration, it might be determining whether a bevel or herringbone are necessary. Other options might involve internal or external varieties as well as rack and pinion models.
Amid all of this is the seemingly endless mix of types and brands that have to be taken into account. What the terrain is, whether or not it involves aerial or telescopic work and even differentiating between which type of lattice boom cranes works best.
Given the array of different brands in the crane industry, a parts company that focuses on only a select few is one that will watch its market share diminish over time. That's because companies want a reliable partner in these situations that can sometimes lead to moments of crisis.
Go With the Pros
One benefit of working with a company like Craneco Parts & Supply is their level of experience. With a staff of knowledgeable personnel that can quickly assess a situation and find the part needed. That last component is due to the vast inventory of replacement crane gears the company has available.
Thanks to the convenience of the internet, the ability to purchase something like buying crane gears online becomes a simple process. If there are any questions stemming from the description of the item, the staff can once again provide its expertise in that matter.
Due to the logistics in place, Craneco can ship replacement crane gears out quickly and to virtually anywhere around the world. For the more complicated orders, customers are provided tracking capability to get a better sense as to when their item will arrive.
Whether or not a company needs to purchase crane gears online or other item, it's reassuring to know that Craneco Parts & Supply is ready to make sure that production never ceases until the job is done. Contact us today!