How Cranes & Crane Parts Helped Shape America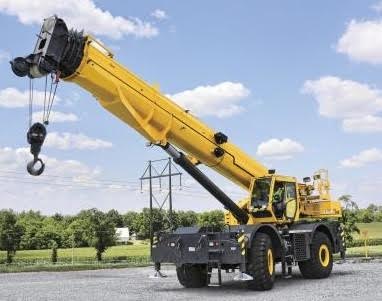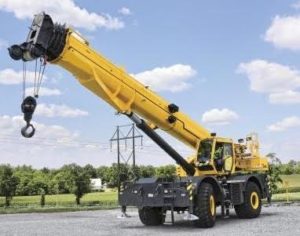 Looking at the growth of the United States over more than a 240-year span, a number of avenues can be pursued when seeking examples of dramatic change having taken place. One of those areas deals with the architecture of buildings, whereby massive structures have been erected in order to house businesses.
Change Means Advancement
The capability to construct to such heights in earlier days was often a dangerous endeavor fraught with the type of hazards that cost too many individuals their lives. Modern cranes came about shortly after the end of World War II, bringing with them the capability to offer horizontal movement.
Those cranes were constructed by creating new crane parts specifically designed to work with a unit. Once these came on the scene, a series of new skyscrapers went up across both the United States and world. To keep such a rapid pace going, replacement crane parts either had to be on hand or a system needed to be in place to quickly address any such needs.
Earlier Growth Periods
Of course, just a decade or so after the end of the Civil War, similar innovations had taken place. These included such aspects as the introduction of elevators and greater protection against fire when it came to integral aspects like beams. That led to edifices in New York like the Equitable Life building.
The ability to use cranes to help build such structures helped make skyscraper construction a national phenomenon over the decades as more innovations were introduced. Businesses in major cities took up residence in buildings that served as a testament to the success they had achieved, which resulted in a snowball effect as other companies sought to keep up.
Just as designs of the buildings kept changing, the evolution of cranes over the same period demanded that new crane parts be crafted. In turn, having access to replacement crane parts for such equipment, if necessary, required establishing relationships with trusted suppliers.
Finding Space to Go Farther
Throughout the course of skyscraper construction, the need to address space considerations served as a relatively simple reason to help explain the popularity of such construction. Companies that needed a central location could build up instead of out, offering better communication and helping grow the economy.
Within the past few generations, older buildings have been replaced with newer structures that have the benefit of even more advancements in skyscraper construction. New companies in burgeoning new industries are following in the footsteps of their predecessors by having skyscrapers constructed to house their growing staffs.
A Trusted Name
Craneco Parts & Supply has been witness to continued new construction since they opened their doors in 2003. They're fully aware that companies can choose any number of different cranes to get a job done, with each of those having some crane parts that inevitably differ. In addition, those parts will eventually wear down as projects get completed.
The inventory of replacement crane parts that Craneco has on hand is vast and supplemented by an experienced staff. Combine those two factors with infrastructure to get parts quickly delivered to remote areas of the world and the choice to make when seeking such items becomes clear. Contact Craneco today to satisfy all of your crane-related needs.