Link-Belt Crane Parts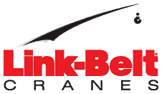 The wide variety of Link-Belt cranes available is such that trying to include all within the scope of a single discussion would be impossible. Whether you have the terrain, lattice or the telescopic option, each has many different considerations available within those subsets. Therefore, the math can be taxing and cause for concern when parts connected to each crane type either end up wearing out or need to be replaced.
Why Buy Link-Belt Crane Parts From Craneco
Having a trusted source for Link-Belt crane parts that handles your specific issue sounds like something that simply can't be done. That's because while you may only have a handful of different series to concern yourself with, there are over 100 different models just within these groups, each of them requiring parts that may not be adaptable with one another. That's a recipe for trouble.
In addition to simply trying to calculate the available parts required on a daily basis, a dealer in Link Belt crane parts needs to have them immediately available for shipping to anywhere. They also need to have the logistics of getting them to a particular site already in place.
Breakdowns Are Not an Option
Otherwise, visions of money going down the drain are going through the heads of those customers in charge of whatever particular project needs them. That's bad for the business using the cranes and is likely a death knell for any parts dealer that has neither the skills nor the experience to compete.
Crane Parts Veterans in the Field
The simple answer when it comes to finding that source is getting in touch with Craneco Parts and Supply. They know that the arduous rigors of such things as construction or mining can limit the lifespan of certain parts, which is why they remain stocked to handle the inevitable wear and tear that results.
Items such as a valve control, outrigger pads and manifold are just some of the Link-Belt crane parts that we have available. Those, of course, merely scratch the surface of our inventory, something that customers soon discover when they contact us with an order.
One of the key reasons that Craneco remains a valuable asset to companies which undertake jobs in distant locations across the globe is that we have the ability to get that part to them. This includes companies that have business interests in remote sections, such as Antarctica.
Keeping the Customer in Mind
That ability to ship Link-Belt crane parts is also bolstered by customer service for those with vitally important deliveries that may be more complicated than usual. In this case, the customers have a tracking number applied to their order that gives them an idea of when to expect delivery. That allows them to adapt their schedule accordingly, a precision that's always valued when it comes to the bottom line.
Craneco has a clear-cut and precision-like inventory plan in place so that they can respond the moment a request for any Link Belt parts come in. Our experienced staff has been doing this since we arrived on the scene in 2003, and we have no plans to become complacent in the way we deal with customers.
That's because our competitors are waiting for us to do just that, which drives us to only improve with each passing day. Therefore, we remain committed to making sure that any order for Link Belt crane parts will be handled in a professional manner and shipped out as soon as possible. That's the only way we know how to do business.
Link-Belt Crane parts are available worldwide from Craneco Parts and Supply. Crane parts are shipped worldwide for both new Link Belt crane models and older Link Belt crane types.
Some of the Link-Belt crane models that crane parts are available for are listed below;
Link Belt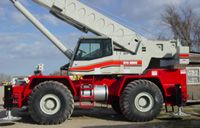 ATC-822, ATT-822C, HC-48A, HC-78A, HC-88, HC-108B, HC-138, HC-138A, HC-218, HC-238, HC-238A, HC-238B, HC-238H, HC-238HII, HC-238J, HC-248H, HC-258, HC-268, HC-278, HC-278H, HC-278HII, HSP-18, HSP-22, HSP-25, HSP-8020, HSP-8022, HSP-8025, HSP-8028, HSP-8030, HSP-8033, HSP-8040, HSP-8044, HSP-8050, HSP-8060, HTC-14, HTC-14.5, HTC-25, HTC-35, HTC-50, HTC-50W, HTC-814, HTC-814XL, HTC-822S, HTC-825S, HTC-830, HTC-835, HTC-835XL, HTC-840, HTC-850 HTC-855, HTC-860, HTC-1040, HTC-1055, HTC-1060, HTC-8050, HTC-8640, HTC-8640HL, HTC-8650, HTC-8650II, HTC-8660, HTC-8660II, HTC-8665, HTC-8670, HTC-8670LB, HTC-8675, HTC-8675II, HTC-8675LB, HTC-8690, HTT-8690, HTC-1170, HTC-11100, LS78, LS98, LS108, LS108B, LS108H, LS118, LS138H, LS138HII, LS138H5, LS138HSL, LS218, LS218H, LS218H5, LS218HII, LS238, LS238H, LS238H5, LS238HII, LS248, LS248H, LS248H, LS248H5, S248HII, LS278H, LS318, LS338, LS348H5, LS408, LS418,LS418A, LS518, LS718, RTC80100, RTC80100II, RTC8022, RTC8030, RTC8030II, RTC8035, RTC8040, RTC8040II, RTC8050, RTC8050II, RTC8060, RTC8065, RTC8065II, RTC8070, RTC8075, RTC8090II.