6 Signs You Need To Replace Your Crane Parts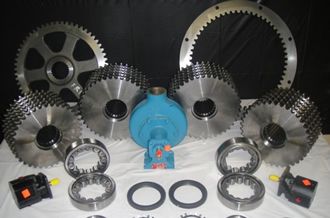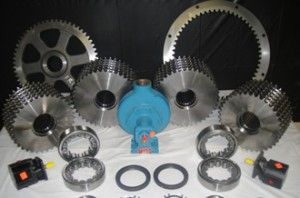 The work of a crane is something that helps build structures for all aspects of life, which includes such things as office buildings, facilities, and apartment buildings. And, repetitive use of this invaluable asset over a period of years will inevitably force the replacement of key crane parts.
Ideally, obtaining OE crane replacement parts is the path to take when this situation develops. With replacement crane manufacturer parts on hand, a project can remain on schedule and avoid the potential for disaster. To avoid the latter, it helps to be aware of the warning signs that can determine if it might be time to replace the affected crane parts.
Below are six signs that it may be time to order replacement crane parts:
Abrasion on Wires and Joints
While the reality is that any moving part can also be affected by this issue, wires and joints are the most prominent areas to watch. In other universes, seeing something shine is a source of pride, but when those areas start showing such concerns, it's time to replace them with OE crane replacement parts.
Chains That are Bent or Cracked
The rigors of lifting tremendous amounts of weight can end up compromising the quality of the chain, yet determining potentially deadly flaws requires close inspection. A quick glance may not detect any real problem. Without sound crane manufacturer parts in place to handle the job, disaster could be on the horizon.
Corrosion Concerns
Cranes perform their handiwork in all sorts of weather conditions. During the warmer months of the year, torrid conditions can render the protective layers of a crane vulnerable to corrosive damage. Mother Nature's delivery of rain and snow brings the sort of potential that can truly ramp up the possibility of either the crane's lifting power being damaged or leave open concerns of electrical shorts.
Damaged Hooks
The hook can do wonders when it comes to lifting, yet putting too much strain on it from an incorrect assessment of the weight involved can bend or crack this integral part. Other factors that could crop up involve potential warping that could develop or the emergence of a misshapen hook. Both can significantly diminish the lifting power.
Worn-Out Pads
Just like brake linings, pads offer much smoother movement and perform a vital job. However, the lifespan of these parts is much shorter because of the excessive usage that takes place and the impact they endure. Keeping a close eye on those pads can help make for either a quick replacement or a much-less-expensive repair, both of which are important to companies watching their bottom line.
Fragile Ropes
Like problems related to corrosion, weather damage can make ropes either brittle, dry or fragile. Oiling this department through regular maintenance can delay such issues, though many companies either lack the time or manpower to keep on top of the problem. That can turn out to be a costly oversight.
Making the Best Move
When the time comes that such OE crane replacement parts are needed, contacting Craneco Parts & Supply can make things run smoothly. With an extensive inventory of crane manufacturer parts and knowledgeable staff, we've been promptly filling orders for our loyal customers since first opening up in 2003.
Order OE Crane Replacement Parts
Since 2003, Craneco Parts & Supply has made available replacement crane parts to businesses across the world, using its vast inventory and knowledgeable staff to expedite parts to countless companies. Those firms have come to trust that they can quickly buy crane parts online for any of the following brands:
We know how to deal with logistical concerns for projects all around the world, so make sure that any need for crane parts results in contacting Craneco Parts & Supply.