Avoid Getting Ripped Off When Buying Manitowoc Parts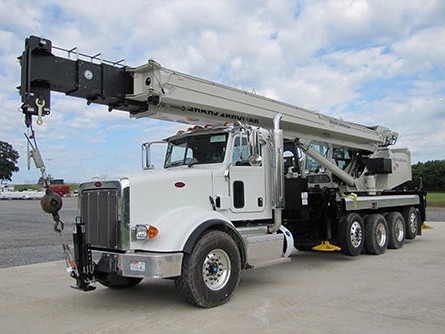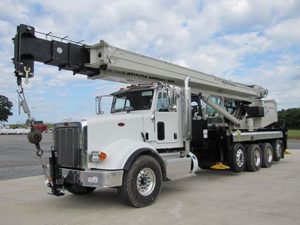 Manitowoc cranes have been in operation in one form or another for close to a century. During that lengthy span of time, the rigorous usage that each crane has seen has meant that eventually a change in Manitowoc crane parts will be necessary. In theory, these replacement Manitowoc parts should have the same sturdiness and reliability of the originals.
However, not every crane part supplier has the same level of ethics that customers should expect. Listed below are some ways to make sure that you and your company aren't being ripped off when you need to buy Manitowoc parts:
Comparison Shop
This concept can be adapted to any number of key purchases that a company makes, so it makes sense to also use it for this department. Any crane part supplier that offers replacement Manitowoc parts will offer a competitive price that's within the same range as most of their competitors. Taking this route will help detect any business that's trying to sell Manitowoc crane parts to less-attentive firms.
By the same token, you should be leery of any company that's offering parts at a much lower cost than their competitors. This can often be a case of getting what you pay for because of the likelihood that the quality of those parts is substandard.
A Reputation for Quality
When you buy Manitowoc parts, the expectation is that the aforementioned level of quality is something that the company selling it stands behind. Reputations in the business world can be difficult to establish, so most firms make a concerted effort to ensure that this aspect of their company remains impeccable.
The trust component offers a company a reassuring peace of mind and allows them to focus on more pertinent aspects related to their business. Built into this formula is having people within the parts company that are knowledgeable about Manitowoc parts and can offer cogent advice.
Brand Endorsement
Any company can claim that the crane parts they sell come from Manitowoc. Yet without further evidence of the truthfulness of that boast, it can be difficult to gauge the statement's credibility.
One clear way to determine such validity is to see if Manitowoc has an official agreement with the parts company in question. Some unscrupulous companies try to pass off crane parts that are lighter or heavier than the actual part or offer a fake serial number for a part. Contacting Manitowoc directly can also quickly eliminate any uncertainty.
Maintaining Awareness
To a lesser extent, a company using Manitowoc cranes can take steps to delay the need for replacement Manitowoc parts. This can occur through regular maintenance of the equipment and having properly-trained personnel operating the equipment. In the latter case, inexperience can shorten the lifespan of such parts.
Avoiding a Problem
Finding a crane part supplier that sells quality Manitowoc crane parts is something that can alleviate any potential concerns about whether the right choice was made. That's a hidden asset that makes life easier, allowing a company to focus on more relevant issues than whether the business they buy Manitowoc parts from can be trusted. Contact us today.