Genie Manlift Parts

Having access to a Genie manlift can help make a construction or repair issue much easier to handle for any company. However, the popularity of such usage is such that it undoubtedly leads to the everyday wear and tear that all equipment endures along the way.
That means finding a source for Genie manlift parts for whatever type of crane might be in use. A company of this nature has to have a vast inventory at its fingertips in order to deftly handle any request to buy crane parts that might come in. They also have to have the logistics in place to deliver it to what might be a far-flung location in a remote section of the world.
Choices Upon Choices
For example, within the crane category alone, you have aerial work platforms, telehandlers, light towers, scissor lifts and boom lifts. There's also at least 70 different models to select from for a specific job.
In addition, among Genie crane parts, there are so many possible components that allow a machine of this type to accomplish a given task that the list of companies that can accommodate such requests dwindles down even further.
Major expenses for Genie crane parts like a footstep bearing, collector block or splicer platform are integral to any project. Yet without the relatively minor concerns of something like a screw, washer or snap ring, a project will likely grind to a halt just as quickly.
Time is Money
That grinding spasm can result in a company sustaining a severe economic punch that can be devastating. For a smaller company, it might end up being the difference between success and closing up shop. Even for larger firms, it can result in red ink showing up on a company's balance sheet due to the delays and possible penalties for finishing behind schedule.
An Experienced Hand
The good news amid all these gloom and doom scenarios is that the ability to buy crane parts from such a company does exist. That company is Craneco Parts & Supply, and only do they have Genie manlift parts in stock. In addition, the staff tasked with ferreting out such parts is blessed with a deep grasp of the correct protocol in getting those parts to a customer as quickly as possible.
That's because they've been rigorously trained to know what they're talking about, which helps create a comfortable and reassuring relationship for what can be a crisis moment for any company. In short, it's the essence of quality customer service.
There's no such thing as a complicated order for this staff, and for those deliveries that rise above the mundane, technology provides an assist. In this instance, a customer will be given a specific tracking number which allows them to check exactly where their order is, allowing for a more accurate assessment on when to expect it.
Just how expansive the scope of Craneco's reach is can be seen in their ability to deliver worldwide, even to remote areas of the Antarctic. There are companies selling Genie crane parts that either have no way to match that reach or simply don't see it as a viable economic consideration.
Craneco Parts & Supply has been the place to buy crane parts from a number of different brands since 2003, with our reputation continuing to grow with each passing year. That's because the experience among our staff also expands, making it infinitely easier to handle any type of order that comes in, which includes Genie manlift parts.
Some of the Genie manlift models that manlift parts are available for are listed below and include Genie boom lifts, Genie scissor lifts, Genie aerial work platforms, Genie telehandlers, Genie vertical mast lifts, and Genie light towers:
Z-30/20N, Z-34/22, Z-34/22N, Z-40/23N, Z-40/23N RJ, Z-45/25, Z-45/25J, Z-34/22 IC, Z-45/25 RT, Z-60/34, Z-80/60, ZX-135/70, S-40, S-45, S-40 Trax,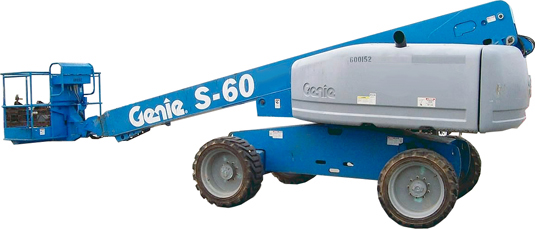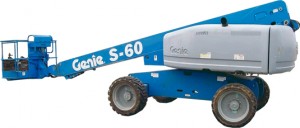 S-45 Trax, S-60X, S-65, S-60 Trax, S-65 Trax, S-80X, S-85, S-105, S-125, SX-180, GS-1530, GS-1930, GS-2032, GS-2046, GS-2632, GS-2646, GS-2646 AV, GS-2669 DC, GS-3232, GS-3246, GS-3369 DC, GS-4069 DC, GS-2669 BE, GS-2669 RT, GS-3369 BE, GS-3369 RT, GS-3384 RT, GS-3390 RT, GS-4069 BE, GS-4069 RT, GS-4390 RT, GS-5390 RT, AWP-20S, AWP-25S, AWP-30S, AWP-36S, AWP-40S, DPL-25S, DPL-30S, DPL-35S, IWP-20S, IWP-25S, IWP-30S, GTH-5519, GTH-844, GTH-1056, GTH-1544, RL4000, RL4, AL4000, AL4, AL4L Battery, AL4L Generator, AL5000, AL5, AL5L, AL5HT…