Crane Parts in United States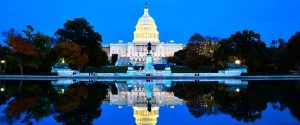 Over the course of more than 240 years, the United States has evolved from a colony emerging from the clutches of British oppression into the world's nexus. Along the way, the infrastructure and individual cities necessary to reach that status has required the use of construction cranes in building up such vital components.
Finding Replacement Crane Parts
Taking this vigorous approach has meant that those cranes are constantly in use, a situation that inevitably results in wear-and-tear on the crane parts. Forward-thinking firms have worked this concern into their overall planning by having replacement crane parts in United States projects on hand to keep things moving ahead.
In some cases, that can be a challenge for companies that have projects going on anywhere across the country. There's no guarantee that the companies can quickly obtain replacement crane parts in USA cities they may be working in, even if the proximity of such outlets is relatively nearby.
Key Factors to Consider
The chief reason for that uncertainty is that not all such parts companies possess the inventory of USA crane parts a construction firm may need. In addition, the individuals handling the order may not have the experience to expedite such orders or could be handicapped by an antiquated or non-existent focus on the logistics involved.
To some companies, logistics might be seen as almost an afterthought, a philosophy that can come back to haunt them down the road. However, companies that put their faith in Craneco Parts & Supply are rewarded with an attention to detail in this area that's second to none.
For one thing, delivering replacement crane parts in USA cities isn't always a smooth process. Unexpected issues, including inclement weather, can develop that can have project managers pulling their hair out because of the prospect of having to stop work due to parts issues.
[plain]
Order Crane Parts in the US
CraneCo parts ships and transports crane parts for all sorts of manufacturers. We ship worldwide. We're a locally based Texas crane part company, but we ship all throughout the United States and internationally. You can contact us using our simple crane part order form or by calling us directly at 1-877-272-6372. [/plain]
The Difference Makers
When Craneco is the choice for replacement crane parts in United States projects, those managers will know exactly what the status of any large order is at a given time. That's because constant updates on these orders are provided, with the estimated time of arrival indicated. Both of these areas are the result of innovative technology that comes from a specific tracking number in place for such orders.
The growth of this great country has led to plenty of competition among the different crane brands. Craneco is well aware of the fact that different companies rely on different brands. That's why they attempt to blanket the inventory of USA crane parts they have for such brands, a scope that virtually covers the entire market.
Broad Market Coverage
The list of parts for the crane brands below offer a window into just how expansive Craneco's inventory is for customers. These brands include:
The Source for Replacement Crane Parts in USA Projects
A reputation is something that's highly-prized by both individuals and companies alike. For any construction company, having that reputation damaged can deliver a lethal blow to future prospects.
That's why making the choice to work with Craneco Parts & Supply is always the best move when you need a trusted source for replacement crane parts in United States projects. Doing so allows you to continue playing your part when it comes to building America and making it even better than ever. Contact us today.