Crane Parts in Texas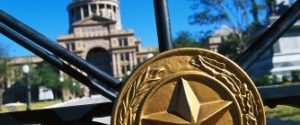 The state of Texas used to be known as simply a central location for the oil and gas industry, an image that faded decades ago. In the 21st Century, the Lone Star Star has become a major business center for many sectors, many of which have established their home offices within the state's wide borders.
Ordering Crane Parts in Texas
Building those structures as well as other facets connected to the state's economic engine requires the use of construction cranes. Given the vast scope of these projects, those cranes get quite a workout. That wear-and-tear over a period of time demands quick access to Texas crane parts in order to avoid costly delays.
Of course, simply having a source for replacement crane parts in Texas doesn't always guarantee effective service. The company being used may lack the experience or not have the requisite inventory to handle an order. In addition, the individuals handling such orders may not have the training necessary to get things going in a quick fashion.
Texas-Sized Insight
Any company that sells itself as the best place for replacement crane parts in Texas needs to have a unique understanding of what's involved in getting items to cities like:
San Antonio
Dallas/Fort Worth
Austin
El Paso
Laredo
Lubbock
Waco
The Detail-Oriented Company You Need
Craneco Parts & Supply is a Texas-based company that not only addresses all of the above concerns but also already has the logistics worked out. Considering all of the different communities that make up this great state, that factor can be integral in making sure your Texas crane parts arrive as quickly as possible.
The ample inventory available to Craneco's experienced staff ensures that once an order is placed, the wheels are set in motion to get the order filled immediately. There can also often be a concern by customers about having a clear time frame when it comes to the delivery of those parts.
In the latter case, such worries are alleviated by the fact that Craneco uses technology on larger orders that provides customers with pertinent information. This data includes things like a tracking number to determine the current location of those parts, the providing of updated information and an educated assessment on the arrival time.
Using a Wide Brush
Having been in the crane parts business since 2003, Craneco knows that competition within the crane industry itself requires having parts on hand from multiple firms. That's something that not all crane parts companies take into consideration and is something that exposes their inexperience in this field.
Craneco is ready to work with companies using cranes from these brands:
Order Your Crane Parts
The prospect of delays in any construction project is something that can cause havoc when it comes to a company's bottom line. That's why using a company like Craneco that's already situated within the state makes sense for those in need of Texas crane parts.
So even before the time arrives that you need replacement crane parts in Texas, make sure that Craneco Parts & Supply is your first choice. Such a strategy eliminates the wasting of time involved in any search and ensures that the actual job at hand remains the chief focus for builders. Contact Craneco today.