How To Select The Right Type of Crane for The Job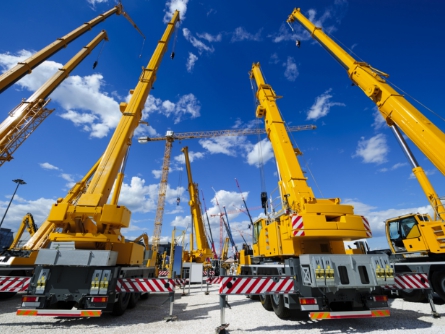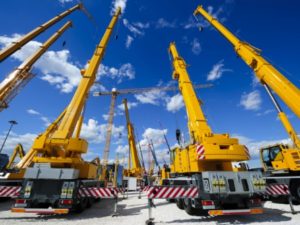 Many building projects don't get going without having a crane available, yet determining which type is best suited for a particular job is an issue that needs to be addressed. The alternative is to ignore pertinent concerns, a choice that leads to falling victim to surrounding issues that compromise the viability of the crane.
Such mistakes can result in furious efforts to buy crane parts online in order to quickly replace those that are damaged or otherwise no longer working. Ideally, that means obtaining OE crane replacement parts, yet such goals can't always be guaranteed.
To avoid such a search when it comes to crane parts for sale, listed below are tips on choosing the right crane:
Determine the Length of Time a Crane is Needed
In some instances, a crane might only be needed for a day, which is something that makes a mobile hydraulic crane a good choice because of the versatility it provides. It can do the job and then be moved out. Otherwise, either a tower or crawler crane should be selected because of the reduced expense involved in using it over an extended period.
That stretch of time can be extended even further if something goes wrong and arrangements for replacement crane parts haven't been made. That leads to a desperate search of crane parts for sale, with the financial implications of this oversight affecting a company's bottom line.
Get a Lay of the Land
Knowing what type of ground a crane will be situated is vitally important. That's because those cranes that work well in an urban environment, like truck-mounted ones, can fail miserably when placed in uneven terrains. Even if they do work, the wear-and-tear means another quick search to buy crane parts online.
In some cases, the ground may have trouble supporting a particular crane. That again can wreak havoc on the parts, which means that OE crane replacement parts will once again be needed.
Know the Maximum Height of a Project
The tower crane has evolved to the point that the most advanced models can reach 3,300 feet in the air. Getting a sense of what lies ahead in a project, while also taking into account dangers like wind and how much counterweight is needed avoids the prospect on needing replacement crane parts because the added stress on the crane wasn't considered.
Understand the Radius Involved
Tight, restricted areas can't accommodate certain cranes, which is something that also occurs in city-based projects. The presence of other buildings, power lines and other obstructions demand a tight focus on any final determination of the crane used. When it comes to those cramped surroundings, which are inevitable for most construction companies, choosing the crawler over the tower crane makes the most sense.
Your Best Choice for OE Crane Replacement Parts
Since 2003, Craneco Parts & Supply has made available replacement crane parts to businesses across the world, using its vast inventory and knowledgeable staff to expedite parts to countless companies. Those firms have come to trust that they can quickly buy crane parts online for any of the following brands:
American Crane
Galion
Grove
Koehring
Link-Belt
Lorain
Manitowoc
P & H
Terex
& more!
So when the time comes that you're seeking crane parts for sale, look no further than Craneco. Our dedication to customer service and logistical expertise put us far ahead any of our competitors in this market. Contact us today!